Weekend weddings
Relax, you have plenty of time
Our weekend weddings are an increasingly popular option, especially if you and/or your guests are travelling a long way. Give yourselves time to catch up with each of your guests. Time to create memories that will last a lifetime. A relaxed weekend surrounded by friends and family; sounds great, doesn't it?
Meet up the day before!
Most weekend weddings meet up the day before the wedding. Afternoon tea is a lovely option to start to your wedding weekend, before sorting out any final wedding preparations such as setting up fun games on the lawn. Evenings tend to be an informal affair, a few pre-dinner drinks, perhaps followed by steak and chips or lasagne in our bar/lounge.
On your wedding day
If you're getting married with us, we have four licensed rooms for you to choose from for your Ceremony. We also offer the option of an outdoor ceremony, offering unique and breathtaking views across the Tamar Valley, should the weather be kind!
Extending your stay
Some weekend wedding couples prefer to extend celebrations the day after the wedding, enjoying a leisurely breakfast together, opening cards and gifts, then perhaps a walk on Dartmoor, followed by a picnic lunch. Again, it's giving you precious time to spend with friends and family.
Planning made easy
We're more than happy to help you plan the whole weekend and to organise any activities. With both the Tamar Valley and Dartmoor on our doorstep, there's no shortage of country pursuits to keep everyone happy!
We do ask you to commit to filling all 16 bedrooms on your wedding day, but you have complete flexibility how many rooms you take the night before your wedding, and the night afterwards.
Why choose us?
Georgian Country House
Gorgeous gardens with stunning views
Optional outdoor ceremony
Award-winning food; create your own bespoke menu with the help of our Chef
Highly tailored to you
Choice of 4 ceremony rooms
Optional 2 or 3 night stays
Ideal for 30 – 90 guests, or up to 150 in a marquee
To discuss your weekend wedding in Devon, please give us a call on 01822 832 528 or email us at weddings@thehornofplenty.co.uk. We'll be happy to answer any questions you have or arrange a viewing for you.
We offer weddings in all different shapes and sizes, and are happy to tailor the day around you. Other options include: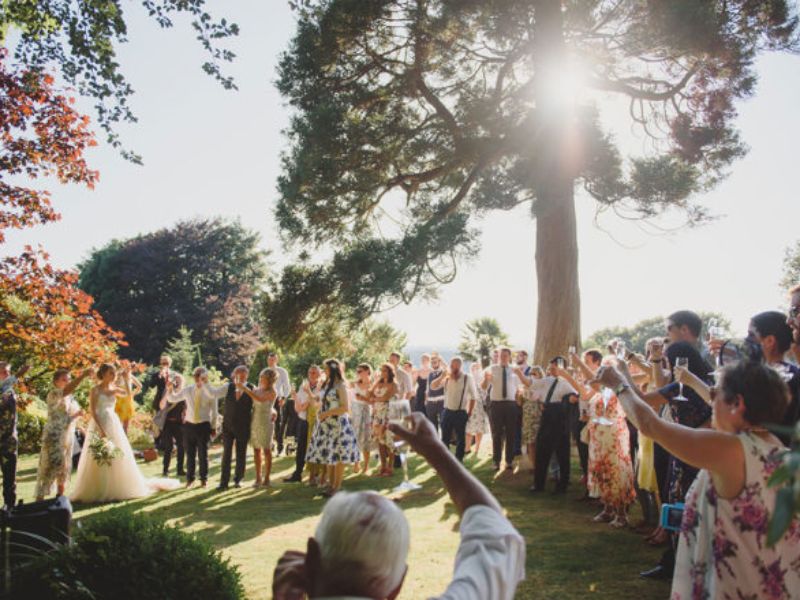 Great Outdoor Weddings
Ideal for 90 – 150 day guests, and up to 200 evening guests. Also a great option for those wanting to "paint their own canvas"- it's a big space for you to imprint your personality.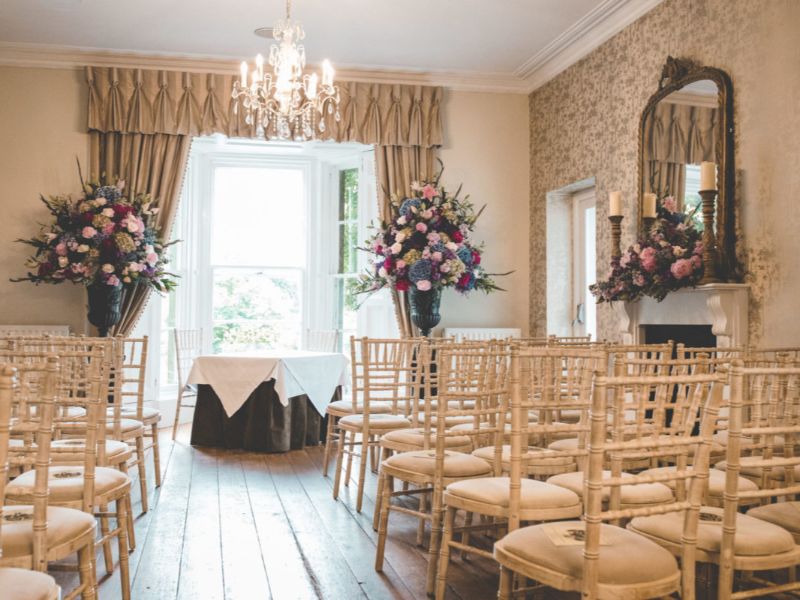 Exclusive Use Weddings
Ideal for 30-90 day guests, and up to 120 evening guests. You would have exclusive use from 11am on your wedding day until 11am the following day. We do ask that you fill all 16 bedrooms.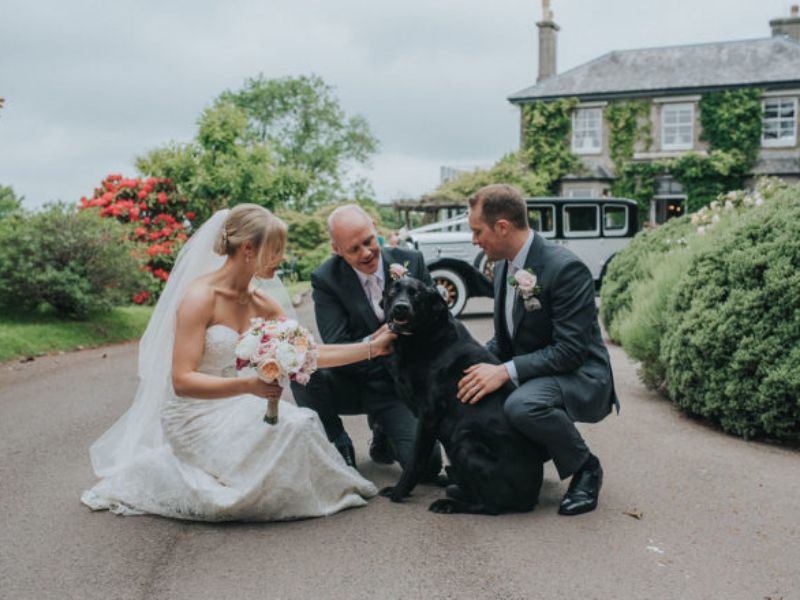 Dog-friendly weddings
If you'd like your dog to be ring bearer, or simply honoured guest .....