Dog friendly weddings
Your dog is part of your family, so make him part of your big day
While a dog's traditionally thought of as a 'man's best friend', for most of us girls they're also a very real and valued part of the family. So why not have them there with you on your wedding day?
If you'd like your pet pooch to be part of your big day, either as ring bearer or as an honoured guest, they'll be able to join in the Ceremony and Wedding Reception, before heading for a little shut-eye in one of our dog friendly rooms during your Wedding Breakfast.
No matter how you'd like to include your dog in your day, let us know, and we'll make sure he or she is well looked after.
Those little things for your dog…
Remember that your pooch may get over-excited by the number of guests, the noise, the clapping. So we'd recommend that you have someone he knows on hand to help him settle. After all, you'll have other things to focus on! Remember to introduce your dog to the photographer too, so they can make friends and get the best photos of you all enjoying our vast gardens.
Why choose us?
Georgian Country House
5 acres of gorgeous dog-friendly gardens with stunning views
Optional outdoor ceremony
Award-winning food; create your own bespoke menu with the help of our Chef (if you have at least 30 guests). Alternatively, select from our seasonal menu.
Highly tailored to you
45% of our 16 bedrooms are dog-friendly, incl 1 of our bridal suites.
Choice of 4 ceremony rooms
Optional 2 or 3 night stays
Ideal for up to 100 guests, or 150 in a marquee
To discuss your exclusive use wedding in Devon, please give us a call on 01822 832 528 or email us at weddings@thehornofplenty.co.uk. We'll be happy to answer any questions you have, or arrange a viewing for you.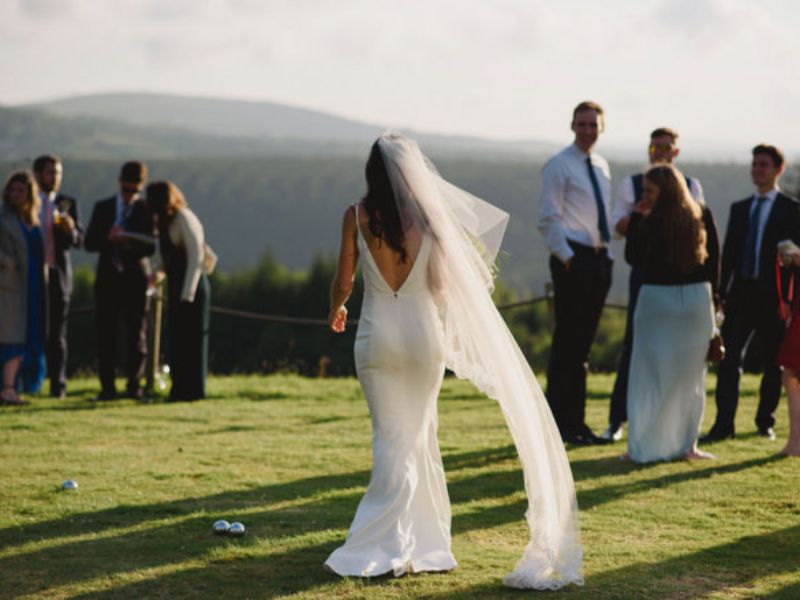 Wedding Factfile
Do you have a question? Check our wedding factfile.
Wedding Brochure
Click the button below to view our wedding brochure.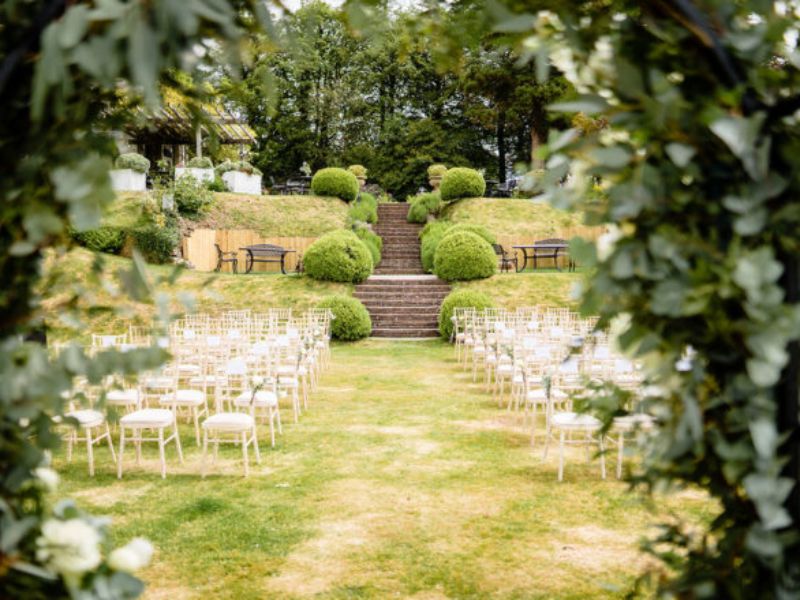 Contact Us
Get in touch with us today by clicking the button below.