Small Evening Weddings
Get married late afternoon and stay for dinner
Would you like to have your wedding in the evening? Perhaps spend a little extra time during the day preparing, chilling out or travelling from further afield to get our venue? If so, an evening wedding at our country manor house hotel could be the perfect fit for you and your guests.
Your wedding day
If you've stayed with us on the night before your wedding, there's plenty of time for everyone to have a leisurely breakfast and to enjoy the build-up to your special day.
Your late afternoon ceremony would take place in one of our four licenced rooms or in our garden, bathed by the early evening sun setting over the Tamar Valley (quite breath-taking for photos). You would then enjoy a sumptuous dinner in our award-winning restaurant (with other hotel guests), before retiring for a relaxed evening in our cosy and intimate library.
An evening wedding makes for a more relaxed and less formal day and some absolutely stunning photos, as the sun sets on your first day of married life!
For anyone wishing to stay the night, we have 16 gorgeous bedrooms, including a choice of wildly romantic wedding suites.
Why choose us?
Georgian Country House
Gorgeous gardens with stunning views
Optional outdoor ceremony
Award-winning food from our seasonal menu
Highly tailored to you
Choice of ceremony rooms
Ideal for 4 – 24 guests
To discuss your evening wedding in Devon, please give us a call on 01822 832 528 or email us at weddings@thehornofplenty.co.uk. We'll be happy to answer any questions you have or arrange a viewing for you.
We offer weddings in all different shapes and sizes, and are happy to tailor the day around you. Other options include: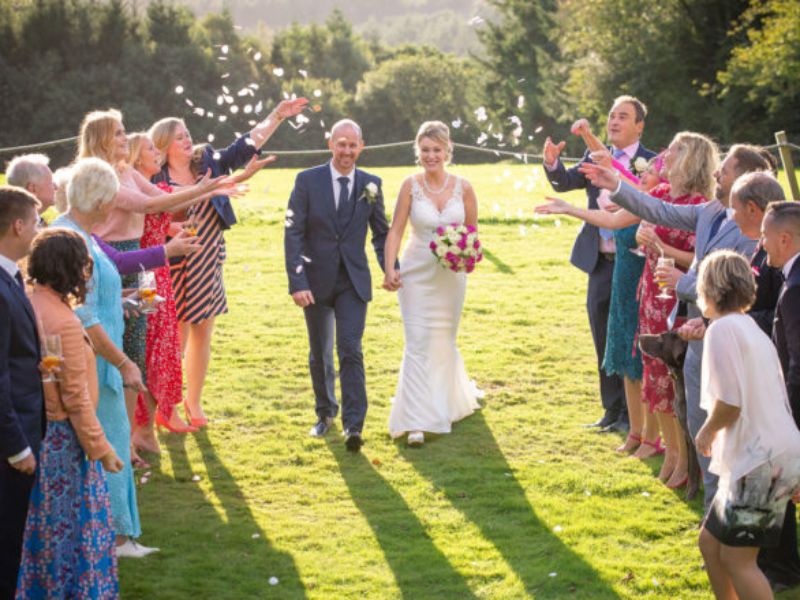 Micro & Elopement Weddings
Ideal for 2 – 28 guests if you don't want any evening entertainment, and don't want to commit to any rooms. We'd ensure your ceremony was held in private, but there would be other guests in the hotel including during your Wedding Breakfast.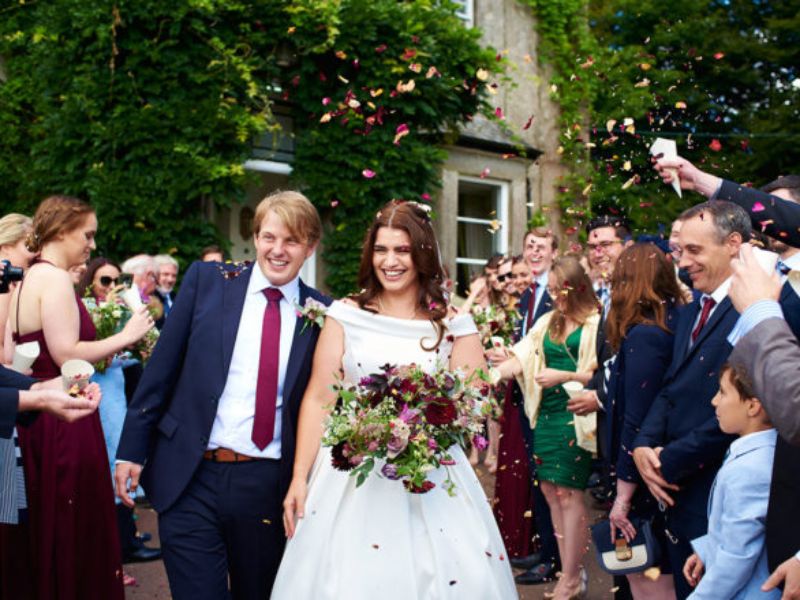 Exclusive Use Weddings
Ideal for 30-90 day guests, and up to 120 evening guests. You would have exclusive use from 11am on your wedding day until 11am the following day. We do ask that you fill all 16 bedrooms.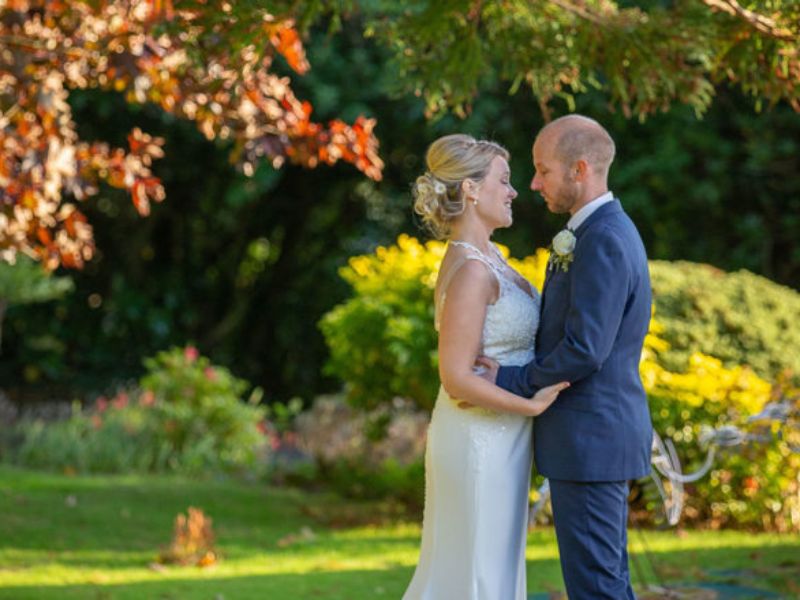 Afternoon Weddings
Best suited for 20-60 guests if you don't want any evening entertainment, and don't want to commit to any rooms. You'd have sole use of the ceremony room/bar/lounge/restaurant from 12 noon until 5pm.